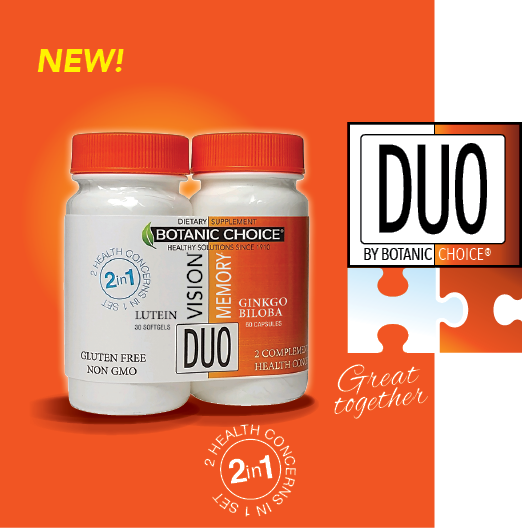 Two Health Concerns... One Simple Solution
Our new DUO line pairs two health concerns with two products in one simple set. There's no more guesswork about what to take. We've done the research for you.
If you're like most people, struggling with more than one health concern, our new DUO line is for you! It combines two common health issues into one simple package at a very cost-effective price.
No More Guesswork
Over the last 110 years we've had extensive experience developing products based on customers' needs. We know that many health conditions overlap, so we've developed our DUO line to address this by pairing together two complementary products.
DUO Products