Get Happy with April Birth Flowers
March 21, 2023
Welcome spring! It's time to shake off the winter doldrums, pack away heavy blankets and enjoy bright sunny days. By now spring's in full swing bringing joy and new adventures. And nothing says excitement and happiness better than April birth flowers, the daisy and the sweet pea.
In This Healthy Insight: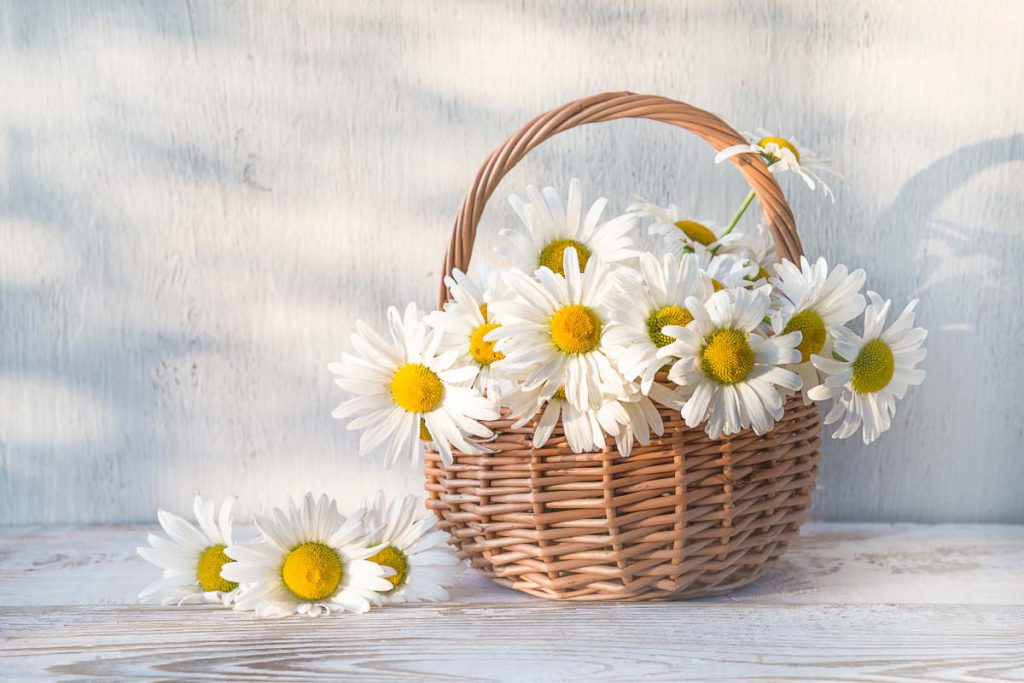 Fast facts about April birth flowers – the daisy
Originally from western, northern and central Europe daisies now grow in every continent except Antarctica
Nearly 10% of the earth's flowering plants are daisies
Daisies are related to sunflowers
While they're most commonly white, they also come in orange, purple, red, rose, pink and yellow
The name daisy comes from the Old English dæġes ēaġe, or day's eye, because its petals open by day and shut at night
In larger varieties the flower can be up to 2 ½ inches across
The plant has also been known as woundwort and bruisewort
Roman army surgeons used the extracted juice from daisies to soak bandages to heal wounded soldiers on the battlefield
What does the daisy symbolize?
With their delicate, white petals and bright yellow center, daisies convey innocence, purity, and loyal love. They also represent a little intrigue. Giving daisies to a friend means, "I'll never tell…Your secret is safe with me!"
Individuals born in April exhibit positive energy and avoid negative vibes. Because they symbolize innocence and virtue, April babies are thought to exhibit a certain wholesomeness. They act in good faith and treat others with respect, trust and dignity.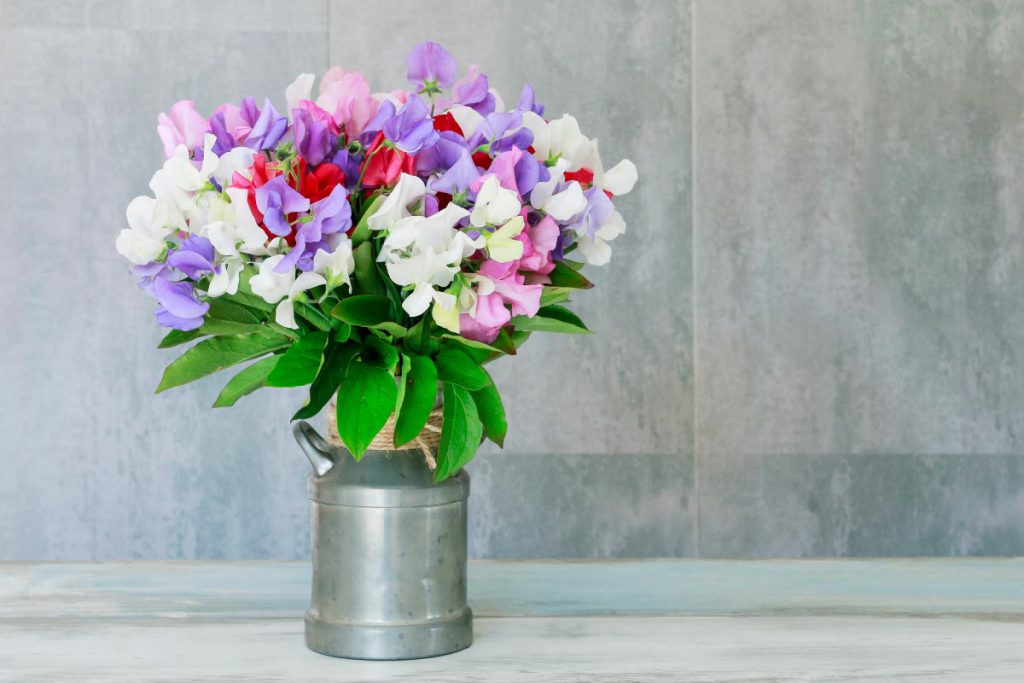 Fast facts about April birth flowers – the sweet pea
The sweet pea's botanical name is Lathyrus odoratus, Greek for pea and Latin for fragrant
The sweet pea is native to southern Europe where it grew wild
Its simple flower and citrusy-honey aroma thrilled an Italian monk who sent its seeds to plant collectors in England
In the late 18 century the sweet pea caught the eye of a Scottish gardener who ended up cultivating over one hundred different varieties
Its colors range from pale pinks and purples to bright reds and blues
Some sweet peas are bi-colored with different colored edges
Other varieties can change color as they age in the vase from pink to blue
What does the sweet pea symbolize?
The sweet pea symbolizes several qualities: pleasure, wisdom, and gratitude. But it also signifies good-bye. Shakespeare may have had sweet peas on his mind when he wrote: "Parting is such sweet sorrow."

The flower is generally given as a housewarming gift to ward off evil spirits or for well wishes for someone who is moving away or retiring. Since it also represents gratitude, it's the perfect way to thank someone for something they did for you. This happy, multipurpose flower with richly colored blooms and delicate petals makes an elegant bouquet by itself or pairs well with any other flower.

Different colors symbolize different things. Peach flowers signify modesty, pink represent liveliness and grace, while white ones are considered the color of innocence and purity. If you want to convey sincerity to a loved one, sweet peas suit the occasion.
Famous April Birthdays
Ali Mc Graw – April 1, 1939
Marvin Gaye – April 2, 1939
Cloris Leachman – April 4, 1926
William Wordsworth – April 7, 1770
Buddha – April 8, 563 BC
Thomas Jefferson – April 13, 1743
Ryan O'Neal – April 20, 1941
Glen Campbell – April 22, 1936
Duke Ellington – April 29, 1899
Willie Nelson – April 30, 1933
List of birth months and flowers
Plan ahead with a thoughtful bouquet for friends and family this year using the following guide.
Do you have a friend or family member celebrating an April birthday?  A sunny bouquet of daisies or sweet pea birth flowers fit the bill.  It's personal, unique and meaningful. You can't go wrong!
For thousands of years flowers have been used to express feelings, complement a garden, heal various health conditions, or add fragrance to the air. Aromatherapy using floral and essential oils is enormously popular and Botanic Choice carries a huge array of them for many occasions, including several floral oils. Whether you're looking to create a calm, energizing or seasonal atmosphere, you're sure to find the perfect scent right here. Check out our aromatherapy today!  
These statements have not been evaluated by the Food and Drug Administration. These products are not intended to diagnose, treat, cure or prevent any disease. Individual results may vary.